Product Model Description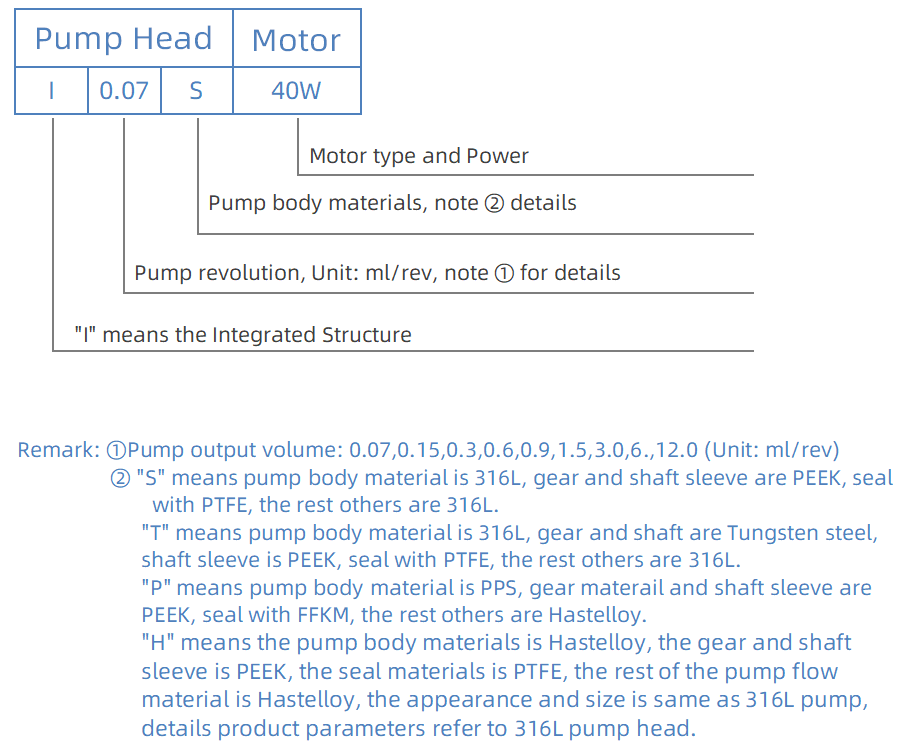 Product instruction:
The pump head and motor are integrated, and the brushless driver is integrated in the motor tail, which makes the product structure compact and more suitable for the occasions with narrow installation space.

 
The gear of the gear pump is made of tungsten steel, and the surface of the pump body is hardened by tin coating, so that the pump can provide excellent pumping performance and longer service life in the application of abrasive liquid (such as pigment paint and pigment ink).
Attentions:  
1.400 Mesh filter shall be installed at the inlet of gear pump.  
2.This gear pump is suitable for continuous operation for a long time and can not be used under the condition of frequent start and stop.
3.Before using, squeeze in a small amount of medium to lubricate the gear from the gear pump inlet.
Product Diagram:


Product Parameters:
Pump Model

Motor Type

L1(mm)

L2(mm)

Pressure(bar)

Weight(kg)

Rated Current(A)

Imp.&Exp. Size

Flow(L/H)

I0.15T

40W

95.4

32.8

8

0.77

2.5

G1/8

4.5~45

I0.30T

95.4

32.8

0.77

9~90

I0.60T

95.8

36.9

4

0.77

18~180

70W

108.1

36.9

8

0.78

3.3

18~180
Pump Head Parameters

Motor Parameters

Motor wiring definition

Fluid Viscosity

0.2-1500cps

Drive Type

Built in drive DC brushless

Red

+24V

AAmbient TemperAture

-40℃-70℃

Rated Voltage

24V

Black

0

Static sealing

PTFE

Speed regulating voltage

0-5 (0.35V ON 0.3V OFF)

 

Brown

Speed control signal 0-5V input

Pump Body

Stainless steel with Titanium nitride coating

Speed rpm

500-5000rpm

Blue

5V level, square wave, 2 pulses per revolution

Gear

Gear and gear shaft are WC

Working system

Continuous

 

 
The values in this table are for reference
only.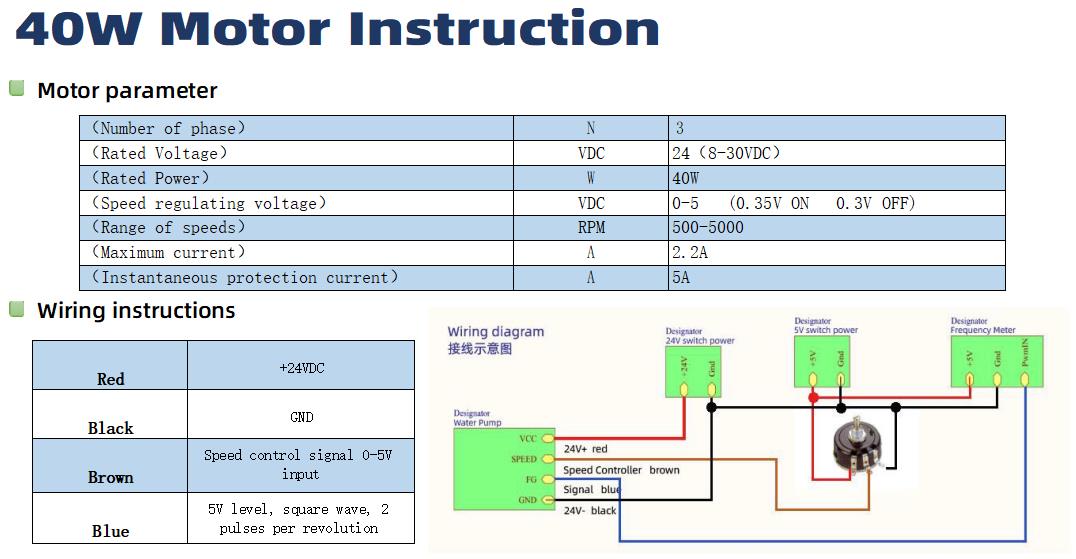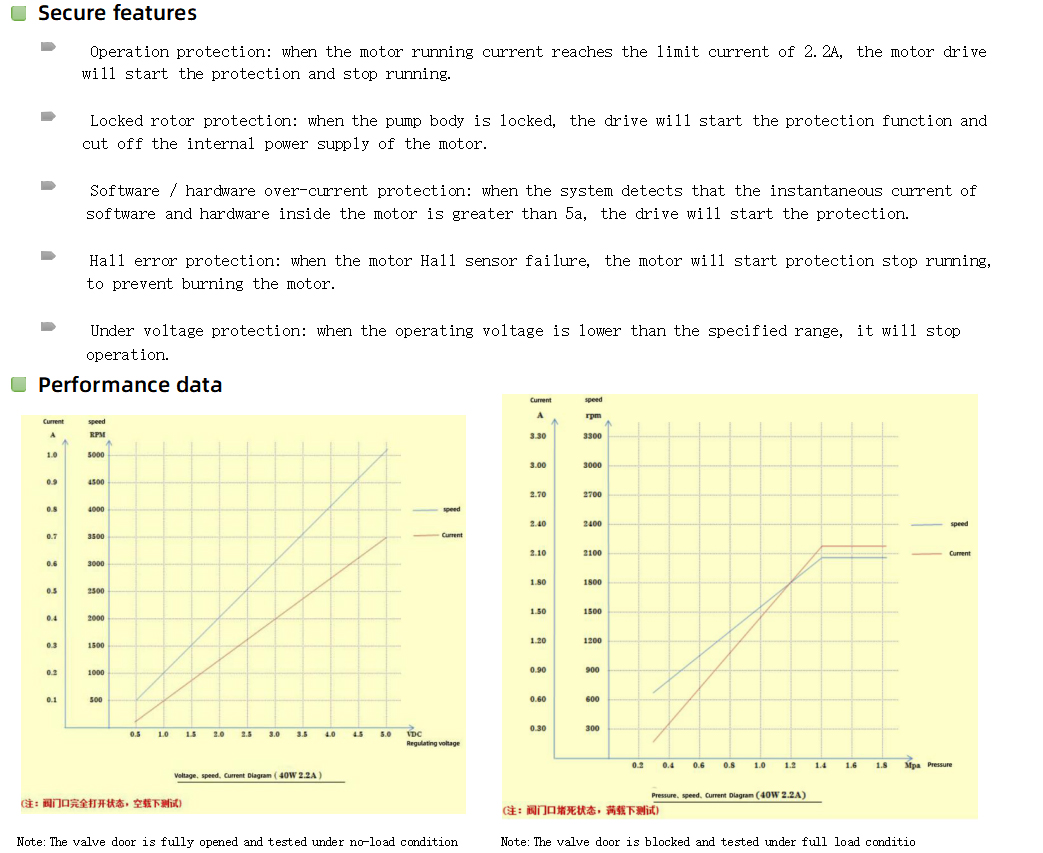 Product Characteristics:
1.Smooth transmission, accurate measurement;
2.Use magnetic drive structure, static seal, truly achieve zero leakage;
3.Diversified drive, wide application in the industry, complete models;
4.High efficiency and energy saving, easy maintenance, low installation cost and long service life.
Attentions:
It cannot be used to transport fluids with hard particles;
Filter to be installed at inlet.

Remarks:
OEM service are avaiable according to your request.
The specifications are only for reference, for details checking, please feel free to contact us.
Applications:
| | | |
| --- | --- | --- |
| Industrial machinery and equipment | Water treatment | Food and cosmetics |
| Inkjet printing/painting | Mask making | Food and Beverage filling |
| Oil transportation | Booster pressure | Filling of perfume cosmetics |
| Sand mill/Grinding | Circulating cooling  | Quantitative Transport |