Wood Filled Plastics
• Environmentally Friendly
– Can use recycled materials (wood and plastics)
– Avoids wood preservative chemicals
• Requires less routine maintenance, and lasts longer than lumber
– Resistance to moisture and rot
– Resistance to insects
– Does not crack, warp, or splinter
– Does not get excessively hot in the summer sun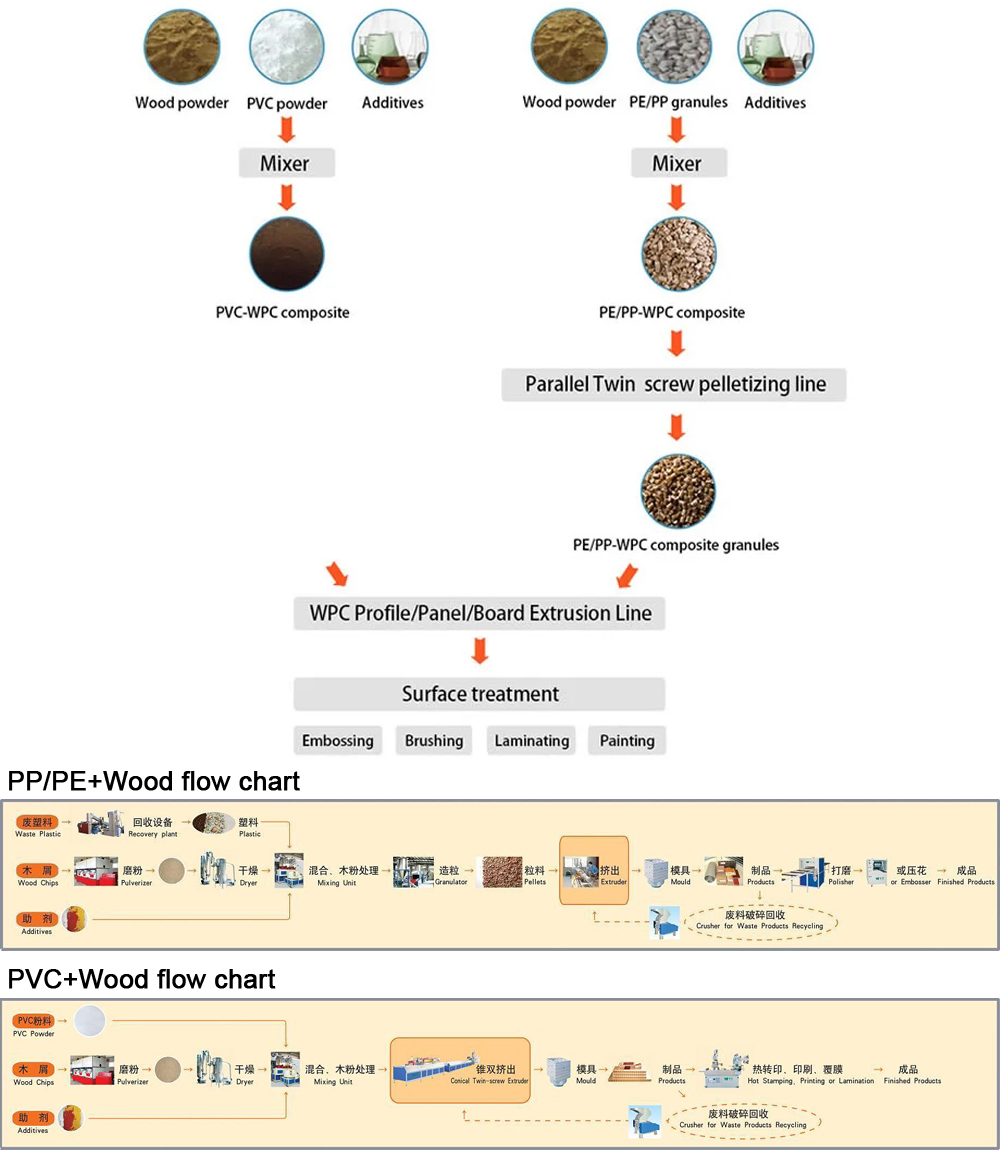 Wide Range of Applications
Wood plastic composites can successfully replace pure natural products thanks to their longer life and other beneficial properties. Such as decking and fencing elements, roofing ,trellises and door-frame profiles, picnic tables, benches .landscape timber, patios,gazebos and walkways, playground equipment.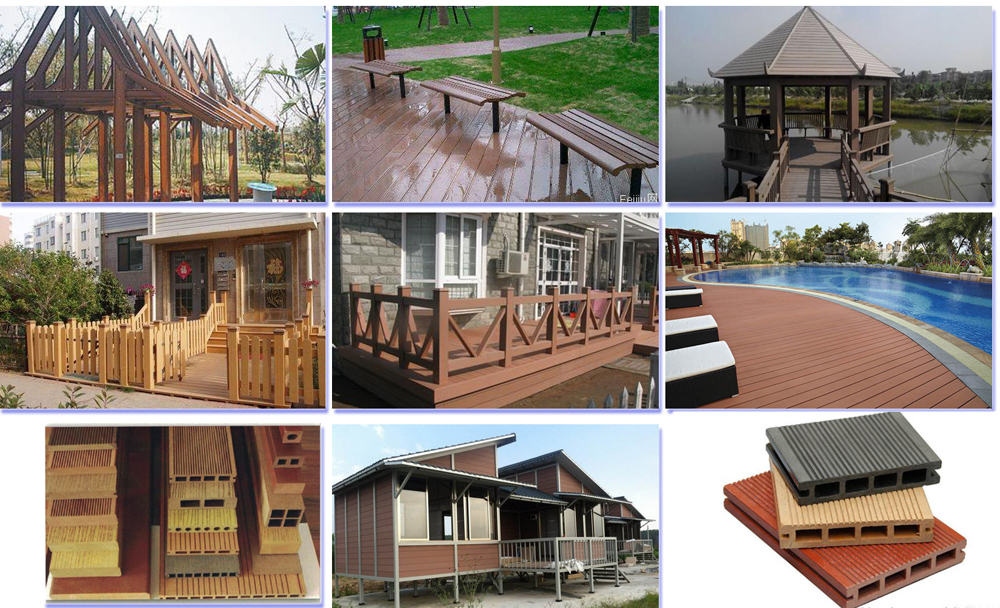 WPC-extrusion
WPC becomes more popular than ever before, as it meets the requirements of the global awareness of environment protection. It uses recycled PP,PE,PVC and other resins to mix with wood flour or some chips of grain. With our machines and advanced formulation, the mixture raw material can be granulated or directly profiled extrusion.
Machine featurs:
Unique bi-metallic design of the barrel & screw for WPC profile extrusion ensure good plasticization and high wear-resistant;
Using Germany and domestic high-quality steel for vacuum calibration and cold-pushing die head ensure rapid cool, and achieve efficient and stable production;
Calibration table with pressure and water flow inspection makes a precise control
Haul-off adopts an independent motor driving to ensure stable and reliable traction
Saw cutter leads fast cutting, smooth incision and accurate length, collecting and re-use saw dust;
Combined type haul-off and cutter design is more compact and economical
Matching with punching, embossing, brushing, sanding, lamination, hot stamping, printing machine achieves good synchronize and automatic control.
Wood Powder Crushing Mill and Drying Systems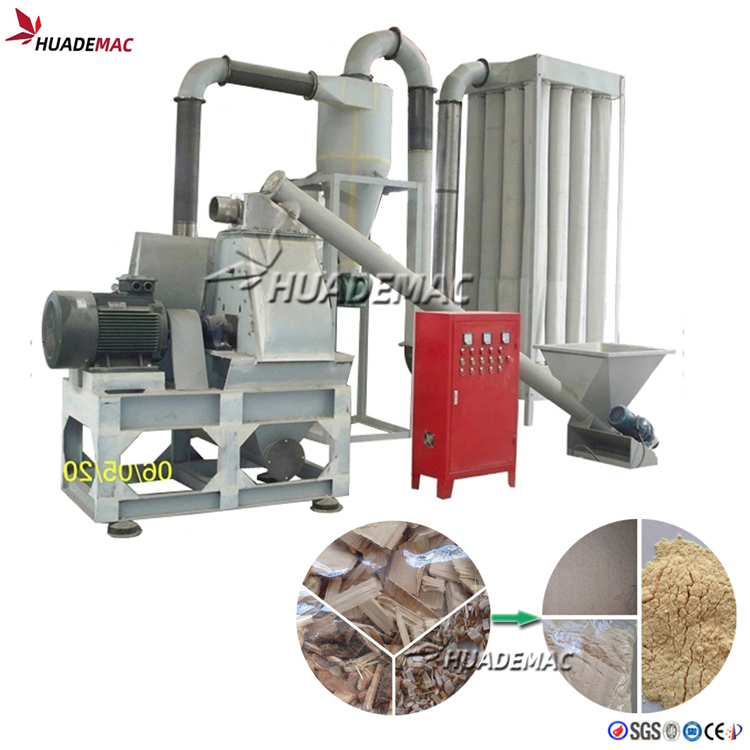 Wood Powder and Waste Plastic Mixing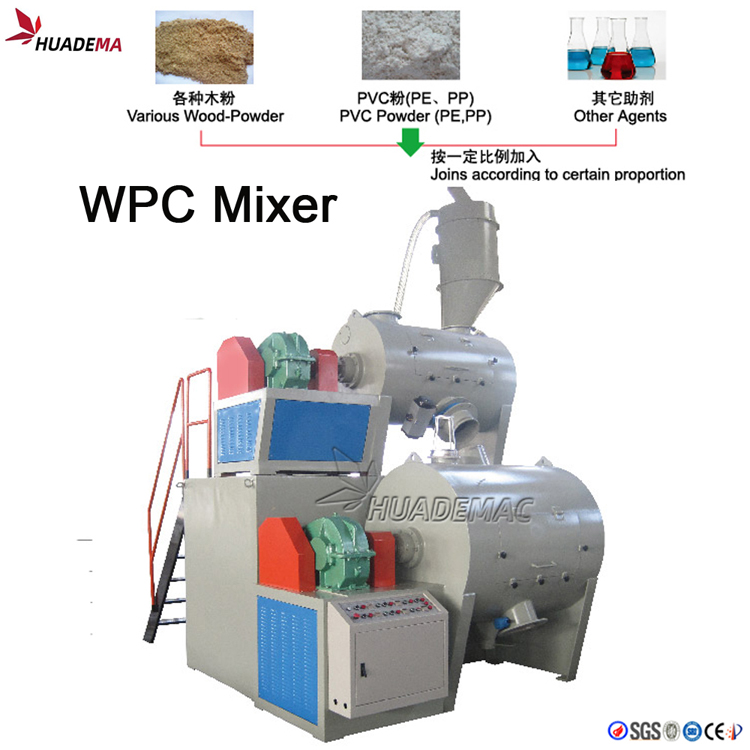 PE + Wood Powder Pelletizing /Granulating line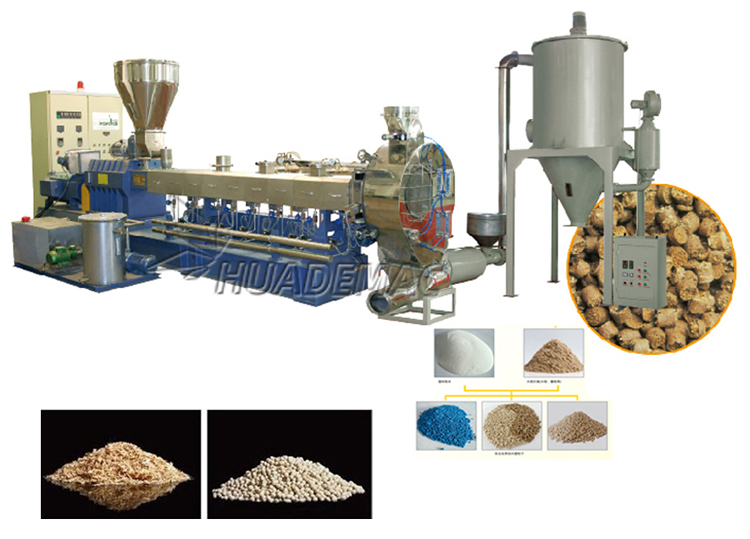 PVC and Wood Composite Product Extrusion Line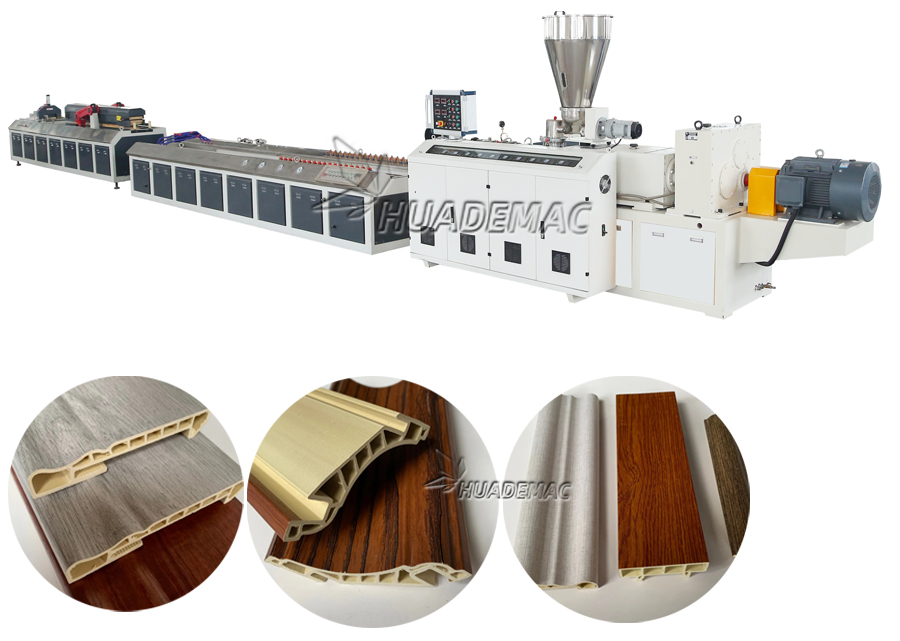 PE PP & Wood Composite Product Production line